Des O Neill GAMSAT - Materials
The Des O Neill Gamsat materials are commonly available both as physical paper books and in free download PDF format.
The Des O Neill Gamsat company achieved a sort of curious cult status among students of Gamsat but in large part this is not due to the quality of the materials but simply because Des O Neill was the first Gamsat prep company and the only option available for a number of years.
In fact many students feedback on these papers and books is that while they are good for extra question practice the science teaching parts are not that great and that superior options exist nowadays.
However since the Des O Neill Gamsat books are widely available as free Pdf downloads from various sources across the web or on student forums they remain a worthwhile resource for students if you are able to get your hands on them.
However it's important to note that the Des O Neil prep books company closed down in 2014 and so the last edition of the books is from that year.
This means that they are becoming increasingly out of date as time goes on, but as mentioned above if you can get your hands on some free copies you've got nothing to lose.
If you prefer paper books you can also get second hand physical copies of the books on places like Gumtree and Ebay. But as mentioned since the last copies were produced in 2014 these will likely become increasingly rare in the future.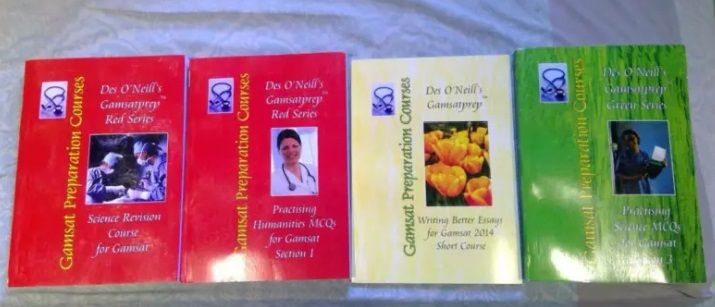 Des O Neill Alternatives
There are many Gamsat preparation companies which now produce materials similar to the Des O Neill books but more up to date.
The set of books written by Dr Peter Griffiths and which make up the Griffiths Gamsat Review Home Study System is one of the best known.
Just like the Des O Neill books the Griffiths course contains modules which cover the humanities, essay writing and the science all with high quality Gamsat practice questions with worked answers.
The benefit of these questions is that like the Des O Neill questions they closely resemble actual Gamsat style questions based reasoning skills to work out the answer and less on memorized knowledge.
Click here to see more details of the whole package.