GAMSAT In The USA
A guide for students taking GAMSAT in the USA. If you're planning on taking the test in America this article will tell you everything you need to know, locations, dates, cost etc.
Where is the test held in the USA?
Gamsat is only held at one location in the USA which is in Washington DC. I'd like to be able to give you an exact location but ACER who runs the test are not known for their efficiency and usually only give out the exact location within DC on your admission ticket made available in your online account about two weeks before the test day.
Unfortunately this can cause inconvenience for people who are travelling from other parts of the country who need to make travel and accommodation plans and would like to fly to the nearest airport but at this time there's nothing that can be done about this.
When is the test held?
Gamsat is held twice a year in Washington DC, the same as in the rest of the world, in March and September.
The March sitting is usually held on a Saturday in the third week of the month.
The September sitting is usually held mid-week in the second week of the month.
Can I enter both sittings?
Yes, there's no limit on the number of times you can take Gamsat so if you wanted you could sit both the March and the September sittings of the test.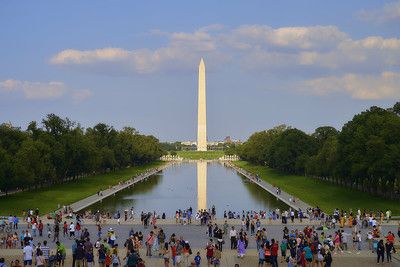 What's the fee?
All fees for USA candidates are charged in Australian dollars.
Candidates must pay the standard test fee of $510 AUD plus a supplement of $200 AUD for the Washington DC centre which is an additional overseas test centre levy.
So in total $710 AUD
How this converts into US dollars obviously varies depending on fluctuations in exchange rates but is currently approximately $490 USD
What's the deadline to register?
Registration for the March sitting usually closes on the 1st February
Registration for the September sitting usually closes on the 20th July
A late registration option is available allowing you to register up to 10 days late after the deadline but you have to pay an additional fee for this service. The late registration fee is currently $100 AUD.
When are results released?
ACER don't give any specific date but results are normally released within two months of sitting the test. You'll be notified within your online GAMSAT account.
How can I prepare?
There are no Gamsat preparation attendance courses available anywhere in the USA that I am aware of.
However these are not really necessary and American students do have access to all the same online and home study courses that students in other parts of the world use.
I have my own home study course details of which are given below or there are several others on the market which you can easily find with an online search.
You may also be interested in a previous article I wrote on this blog - Gamsat Preparation Plan
Further Resources
For more help with GAMSAT check out Griffiths Gamsat Review Home Study System which takes you step by step through all three sections with advanced strategies for each.