Gamsat Study Package | Home Study Course
Looking for a Gamsat Study Package? Discover what you get in this complete home study course.
What's in the Griffiths GAMSAT Review study package?
This is a complete home study system created by Dr Peter Griffiths to help aspiring candidates pass the test and get into medical school, dental school or other health disciplines which use Gamsat as part of the admissions process.
Dr Griffiths has been helping candidates pass the test for 15 years and sat Gamsat himself before qualifying as a doctor scoring in the top 10%
The Gamsat Review system is composed of the following modules:
1. GAMSAT Decoded
Before you get into section specific strategies and tactics this module unpacks the test for you, explains the best way to organize your studies, the most efficient way to use the official ACER practice tests and gives you advanced strategies to maximize your score applicable to all three sections. It also has an in depth section on which universities use Gamsat and how in Australia, the UK and Ireland.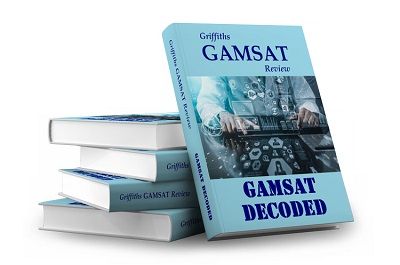 2. Section 1 BLUEPRINT
This part of the package contains a complete analysis of the different types of source material which can be used as the prompts for questions in section one. This module then further breaks down each type of source material into the individual question types which can be set for each of the source materials and gives you easy to learn strategies for answering them. Includes practice questions.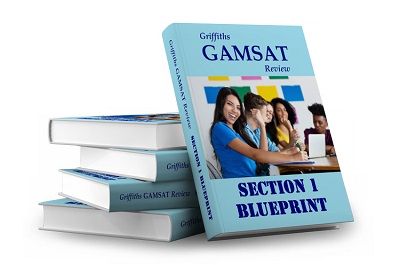 3. Section 2 BLUEPRINT
A "done for you" essay system designed specifically for Gamsat which practically lets you have your essays pre-planned before you even step into the testing centre. If you've been struggling to find a system that turns quotes into essays consistently and predictably then this might be an eye opener for you.
In addition the module also goes into the characteristics of a successful Gamsat essay such as ideal length, sentence structure, how to formulate your conclusion etc.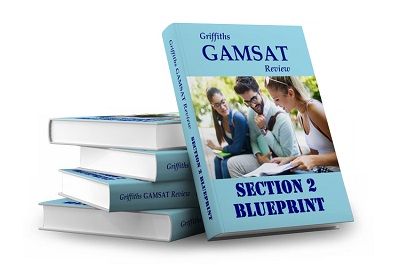 4. 100 Marked Essays
Unlike for sections 1 and 3 where you can easily check your progress just by marking your practice questions and reading the worked solutions, how do you do this for section 2?
Some students get other students to give feedback on their practice essays but this isn't ideal since how do you know if those people are any better at writing essays than you?
In this module you get to see 100 marked essays from real students just like you. The essays have been marked by an expert marker who has been marking Gamsat essays for over 10 years on our Gamsat Essay Course which you can also sign up to before the test.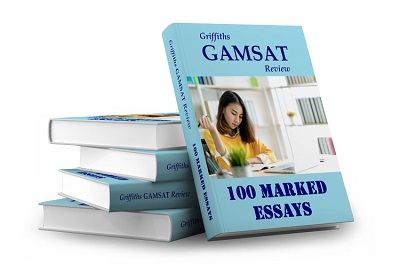 5. Section 3 BLUEPRINT
This part of the Gamsat study package removes all uncertainty from the science section. Discover exactly what you need to study, to what level, maths for Gamsat, equations sheets, how to re-arrange formulae. Includes practice questions.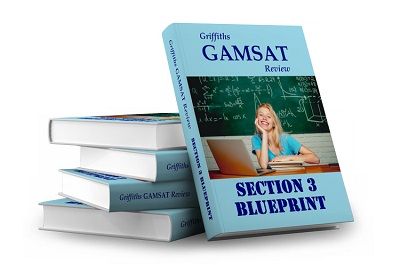 6. Gamsat Practice Questions
Further practice questions in the form of a full length Gamsat practice test with fully worked answers. Practice your skills, identify weak areas and use the worked answers to improve your knowledge.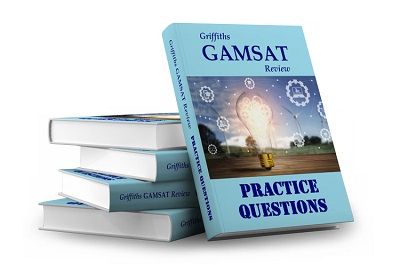 7. Question Logs for Sections 1 and 3
These advanced Excel spreadsheets automatically track your question practice and show you at a glance your progress and the areas which need more work.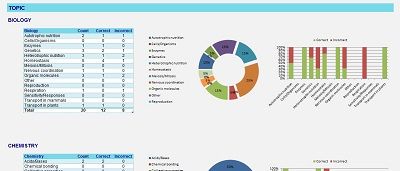 8. GAMSAT Study Planner
Used in conjunction with the GAMSAT Decoded module this study planner shows you visually how to optimize your study timetable.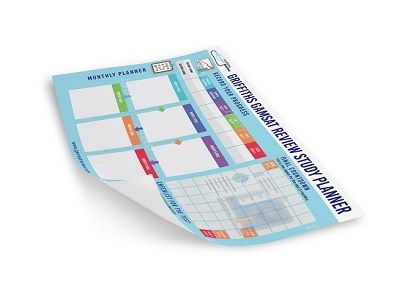 For More Information
For more detailed information on the course or to purchase please visit the Gamsat Review website at www.gamsatreview.com