Where is GAMSAT held in Cardiff? | Cardiff test centre location
The Cardiff Gamsat is usually held in the Clayton Hotel Cardiff, St Mary Street, Cardiff, Wales, CF10 1GD
https://www.claytonhotelcardiff.com/
However although ACER do tend to re-use the same venues for the test, the actual locations are not confirmed until you receive your official admissions ticket about two weeks before the test.
So to be on the safe side you should probably hold off until you get the official notification of the address before you make hotel reservations or other travel arrangements.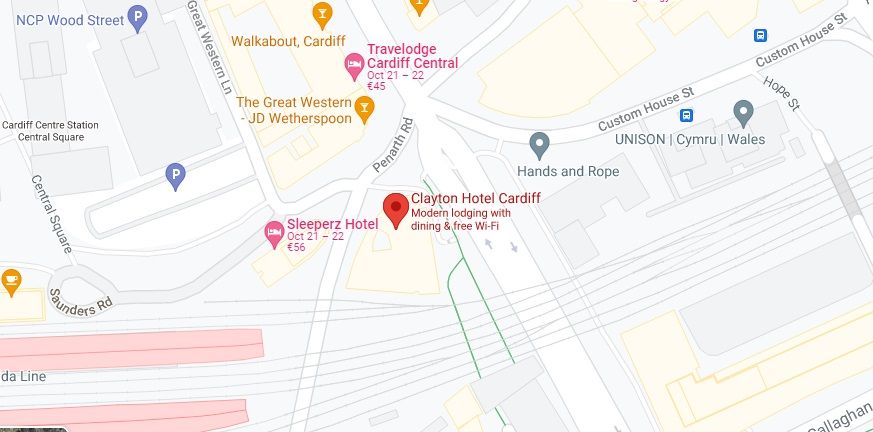 Travel
Clayton Hotel Cardiff is the closest hotel to Cardiff Central Train Station, just over a 1-minute walk away.
If coming by car the hotel does not have its own car park but there is a public car park just a one minute walk from the hotel, the Network Rail Car Park at Cardiff Central Train Station, CF10 5RS. This costs £12.50 for a 24 hour stay.
https://www.ncp.co.uk/find-a-car-park/car-parks/cardiff-central-station-tfw/
Accommodation
Since this test centre is located inside a hotel, if you need a place to stay while you take the test why not stay right here for maximum convenience.
If not the nearest other hotels are the Sleeperz Hotel at Station Approach, Saunders Rd, Cardiff CF10 1RH which is just a 2 minute walk from the Clayton. The other option is the Cardiff Central Traveldoge on Queen St, CF10 2RG which is also a 1 minute walk away.
Student Feedback About This Centre
I had my exam on the 9th September in Cardiff was told to arrive at 7am but the exam didn't start until 8:45. I followed your advice and got a room at the hotel. I had a clear bottle with me and put Lucorzade Cherry so it was pink drink but no one asked me to put it aside. The pencils weren't checked , we were allowed to wear the watch ,but there was a clock displayed just in front of me and was more useful. Other than that the restroom was a bit far from the conference room so I timed myself to not leave my seat.
1. I sat the test at Cardiff, Clayton Hotel
2. Registration started at 2pm
3. The test actually started at 2:30pm
4. I wouldn't say there was strict checking of drinks, stationary etc, desks were checked
5. Only issue we had was the invigilators weren't very clear on when to start. They would tell us to start but we hadn't yet put in login details, we pointed this out, they would then tell us to login and start but not very loudly so people were waiting around for a while for their queue to go. Just small things like this which added stress. Also in my particular room there was only an analogue clock which seemed to be behind the watch that the invigilators were using so when we thought we had 3-4 minutes left they would stop the time!
Otherwise it ran quite smoothly and everyone organising was very kind to us.
Hope that helps :)
Further Resources
For more help with GAMSAT check out Griffiths Gamsat Review Home Study System which takes you step by step through all three sections with advanced strategies for each.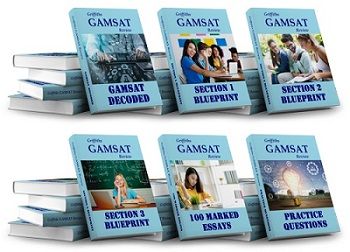 You Might Also Like...
How Many People Sit the Gamsat Each Year?
How To Prepare For Gamsat Section 3