Where is GAMSAT held in Sheffield? | Sheffield test centre location
The Sheffield Gamsat is usually held in the Jurys Inn Hotel Sheffield, 19 Eyre Street, Sheffield, S1 4QW
https://www.jurysinns.com/hotels/sheffield
However although ACER do tend to re-use the same venues for the test, the actual locations are not confirmed until you receive your official admissions ticket about two weeks before the test.
So to be on the safe side you should probably hold off until you get the official notification of the address before you make hotel reservations or other travel arrangements.
Travel
The nearest public transport to the hotel is Sheffield Train Station which is an 8 minute walk away. From the Sheffield Midland train station, head out of the main entrance and continue straight ahead towards The Howard Pub. Turn left onto Paternoster Row continue forward where the road bears to the right onto Furnival Street. The hotel is on the your left.
If coming by car the hotel does not have its own parking but the nearest public car park is a one minute walk away - the Moor Car Park a secure underground car park located at 158 Eyre St. You can stay the whole day for £6.50
Accommodation
Since this test centre is located inside a hotel, if you need a place to stay while you take the test why not stay right here for maximum convenience.
If not the nearest other hotels are the Sheffield Novotel Hotel at 50 Arundel Gate which is a 4 minute walk from Jurys Inn or the Ibis Budget Hotel St. Mary's Gate at 10A St Marys Gate which is a 9 minute walk from the test centre.
Student Feedback About This Centre
1. My exam was located in Sheffield in one the conference rooms in the Jury's Inn.
2. I was told to arrive for 7am.
3. The actual exam started at around 7:30am
4. The invigilators did not particularly look at anyone's bottles or pencils but everyone I saw had an unlabelled bottle anyway.
5. The test centre was very accommodating. No complaints.
I sat Gamsat at Jurys Inn Sheffield
2. What time were you told to arrive for registration?
2:00PM
3. What time did the test actually start
2:40PM
4. Was there strict checking of water bottles, pencils etc?
No
5. Where there any issues in the test centre or any other feedback you'd like to give?
Go for the earplugs at the beginning if you can't stand the noise of around 30 people typing furiously
Further Resources
For more help with GAMSAT check out Griffiths Gamsat Review Home Study System which takes you step by step through all three sections with advanced strategies for each.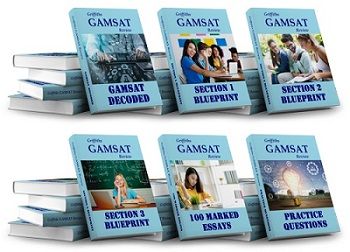 You Might Also Like...
What Books To Read For Gamsat?
How Many People Sit the Gamsat Each Year?
How To Prepare For Gamsat Section 3