Ace Gamsat
In this article I'm going to set out a plan to ace Gamsat for complete beginners to the test.
So let's jump straight in and answer the questions which most people have right at the beginning when they are new to Gamsat.
Being clear on these points will be key to you being able to ace Gamsat first time and scoring high enough to get an interview at your chosen university.
Format Of The Test
Gamsat is composed of three papers:
Section 1: Reasoning In Humanities and Social Sciences
Questions in this section are mainly reading comprehension although questions can also be set on other types of source materials. There are seven types of source material in total. These are -
Non fiction texts
Fiction texts
Poetry
Proverbs / Quotes
Cartoons
Diagrams / Pictorial information
Tables / Charts
So in your preparation for section 1 you should read and familiarize yourself with all these different types of literature and other types of material. However the majority of questions will be based on texts of non-fiction, fiction and poetry. So that is where your main focus should be.
It should be further noted that for each type of source materials listed above there are specific question types which can be set based on each.
There are -
7 question types which can be asked based on non-fiction texts.
6 question types for fiction texts and,
5 question types for poems.
It would take far too long to describe all of these question types in this article but for those readers who are interested they are all further detailed in the Griffiths Gamsat Review Home Study System.
How To Ace Gamsat Section 1
Given that the majority of the questions are based on fiction and non-fiction texts you may be tempted to immediately begin reading classic novels or works of philosophy or political science.
This however is not a good strategy.
Reading full length novels and other works of literature is just too time consuming and furthermore is unlikely to develop the critical comprehension skills you'll need to develop to do well in the test.
Remember, in the real test you'll be given a short extract to read, and then be asked questions to determine if you've correctly understood the authors argument, or the point of view of a character in a story or some other characteristic of the writing.
So the best way to practice is to also read short pieces of text while constantly asking yourself, "what is the author trying to say?" "what does this character feel?" and so on.
The most convenient place to find short texts on a wide variety of non-fiction subjects are quality magazines and newspapers where you can find articles ranging from economy, science, the arts, politics and such forth.
For poetry any book of poems will serve the purpose since poems by their very nature are usually short.
Similarly for works of fiction try books of short stories, or magazines containing short stories.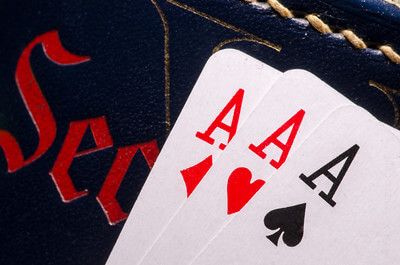 Section 2: Written Communication
This section tests your ability to communicate effectively in writing. In does this by asking you to write two short essays back to back in one hour. So you have thirty minutes per essay.
The subject of the essays will be suggested to you by a series of quotes around a common theme. These are usually the sayings of well known people from history, politicians, actors etc. You may be told who the quote is attributed to or you may not.
Your task is to extract a theme from one or more of the quotes and to write an essay on it.
If your first language is not English you may be worried at this point since section 2 is the only part of the test which is not multiple choice and it would be reasonable to worry about your ability to write a high level piece in a foreign language.
That is a reasonable reaction but ACER is at pains to point out in its official material that "every effort is made to minimise factors which might disadvantage candidates from non-English speaking backgrounds."
How To Ace Gamsat Section 2
Clearly thirty minutes is not a lot of time to determine a theme from the quotes given, think of a subject based on that about which you can make some kind of argument, and then write your essay.
The essay should also preferably have appropriate structural characteristics such as an introduction, arguments and conclusion.
To do this twice back to back successfully then, your best strategy is to either find or work out for yourself a reliably reproducible essay method and practice using it over and over again until you can knock out your essays on autopilot.
That way you won't "freeze" in the actual test or suffer from some kind of mental block which would doom your score to failure.
Remember that while section 2 is the shortest paper in the test, it is worth exactly the same 25% of the overall mark as section 1. Or if you apply to the growing list of universities which use the alternative scoring system it is worth one third of the overall mark. In other words exactly the same as section 3.
So a small mistake in this section can disproportionately affect your score.
Nevertheless, this also means that if you get it right, improving your score in section 2 can also be one of the easiest ways to improve your overall score.
For more information about which universities use the traditional or alternative scoring system see our other article here - Gamsat Universities
Section 3: Reasoning In Biological & Physical Sciences
This is the section which most people worry about - the science section.
Probably the reason it is so feared is that the time required to study for it is quite substantial.
ACER recommends a first year degree level standard for biology and chemistry and a year twelve or A level standard for physics.
For those without previous science studies this is quite a big time commitment to achieve. More so if you are currently finishing another degree or if you have a full time job, which many Gamsat applicants do.
In terms of proportions the test is made up of 40% each of biology and chemistry questions and 20% physics.
How To Ace Gamsat Section 3
I'd like to be able to tell you that there is an easy way to learn the science, but that would be a lie. You're just going to have to put the time in.
But...there are ways to cut down the time you spend. I'm going to give you some advice to make sure that you aren't wasting time studying unnecessary materials or topics.
So the first thing you'll need to do this is a syllabus. Because not every year 12 (A level) or first year degree level science topics are equally likely to come up in the test.
You can download our syllabus here - Gamsat Syllabus
The next piece of advice that will save you a lot of time is to focus your studies on practicing calculations and solving problems. This is because questions in the test rarely ask you to simply remember memorized facts.
So concentrate on doing questions.
Finally develop your mental maths skills. You aren't allowed to use a calculator in Gamsat so you should be comfortable  doing mathematical operations in scientific notation such as addition, subtraction multiplication and division.
You'll also need basic geometry such as Pythagoras theorem and also be very comfortable with re-arranging equations.
Last of all don't forget to check out our library of all the best free resources on the web to help you Ace Gamsat! - Gamsat Free Resources
Further Resources
For more help with GAMSAT check out Griffiths Gamsat Review which takes you step by step through all three sections with advanced strategies for each.