Where is GAMSAT held in Canberra? | Canberra test centre location
The Canberra Gamsat is usually held in the Cliftons Centre which is a corporate training and conference centre located at Level 2, 10 Moore Street, Canberra ACT 2601
https://cliftons.com/locations/australia/canberra/
However although ACER do tend to re-use the same venues for the test, the actual locations are not confirmed until you receive your official admissions ticket about two weeks before the test.
So to be on the safe side you should probably hold off until you get the official notification of the address before you make hotel reservations or other travel arrangements.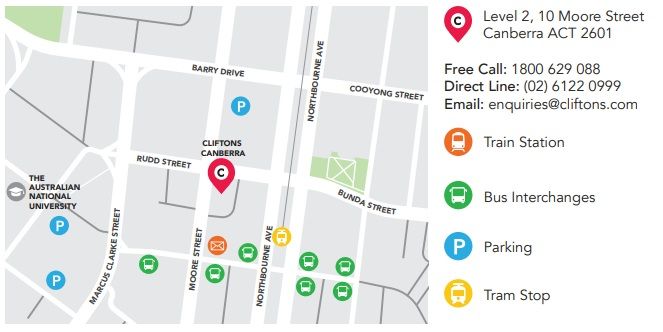 Travel
The closest tram stop to the test centre is the Alinga Street stop which is a 2 minute walk away.
The nearest bus stop is the City Interchange stop which is also just a 2 minute walk from the centre.
Cliftons does not have its own parking but there is a public car park the Marcus Clarke Car Park at 121 Marcus Clarke Street, (enter via Childers Street) which charges $23.50 for a 4+ hour stay if pre-booked online.
Website for Marcus Clarke Car Park
Accommodation
The nearest hotels to the test centre are:
· The Novotel Hotelon Northbourne Avenue which is a 2 minute walk away
· Adina Serviced Apartments, Northbourne Avenue which is a 5 minute walk
Further Resources
For more help with GAMSAT check out Griffiths Gamsat Review Home Study System which takes you step by step through all three sections with advanced strategies for each.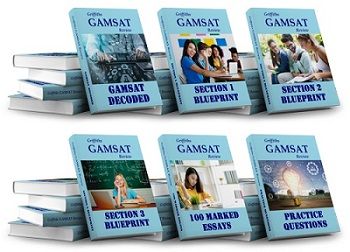 You Might Also Like...