Where is GAMSAT held in Perth? | Perth test centre location
The Perth Gamsat is usually held in the Cliftons Centre, Parmelia House,  which is a corporate training and conference centre located at 191 St Georges Terrace, Perth, WA 6000.
https://cliftons.com/locations/australia/perth/
However although ACER do tend to re-use the same venues for the test, the actual locations are not confirmed until you receive your official admissions ticket about two weeks before the test.
So to be on the safe side you should probably hold off until you get the official notification of the address before you make hotel reservations or other travel arrangements.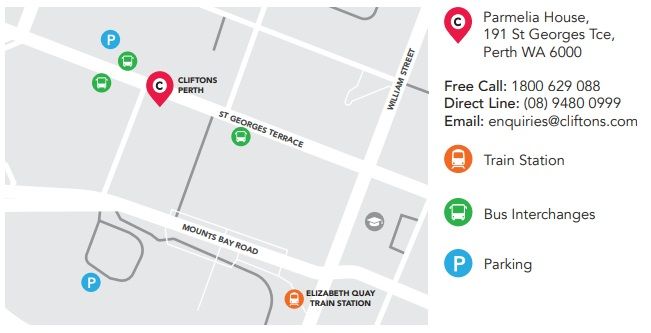 Travel
By public transport  the closest bus stop is the St Georges Terrace after Milligan Street which is a 1 minute walk away.
The nearest train station is Elizabeth Quay Train Station which is a 9 minute walk away.
If coming by car the nearest public car park is Wilson Parking at 216 St Georges Terrace which a 1 minute walk from the test centre. This will cost you $35 for a 6+ hour stay which you'll probably need for the Gamsat.
https://www.wilsonparking.com.au/park/6042_London-House-Car-Park_216-St-Georges-Terrace-Perth
Accommodation
There is plenty of nearby accomomdation available in Perth, the closest is Citadines St Georges Terrace which is an aparthotel offering serviced apartments which is just a 1 minute walk from the test centre.
The Parmelia Hilton Hotel at 14 Mill Street is also just a 1 minute walk away.
Student Feedback About This Centre
I sat at Parmelia house, Perth. We were asked to arrive at 7am. It took more than an hour for all the process to take place like checking id's and allocating rooms to participants. The test was finished at 1:36pm. The pencils were provided and water jug with glasses was also available in each room. Participants were also allowed to take their own pen or pencils and water bottle.
Further Resources
For more help with GAMSAT check out Griffiths Gamsat Review Home Study System which takes you step by step through all three sections with advanced strategies for each.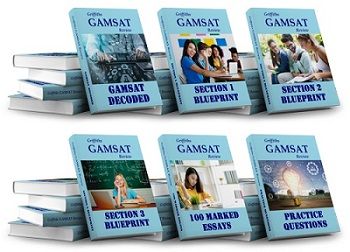 You Might Also Like...
The Best Gamsat Preparation Courses
How Long To Prepare For Gamsat?